Tire Group
There are five brands under Rota Tire.

Lassa, which has marketing and sales activities in more than 50 countries around the world besides the market leader in Turkey.

Bridgestone, which has revolutionized many fields of tire production with its high technology and offers numerous innovations to this market.

Vehicle owners' choice in economic segment - Dayton which has been produced within Bridgestone since 1998.

Kinesis forklift solid tires developed with long-term experience and performance tests.

Firestone tires providing high performance for heavy farm vehicles with advanced deflection design.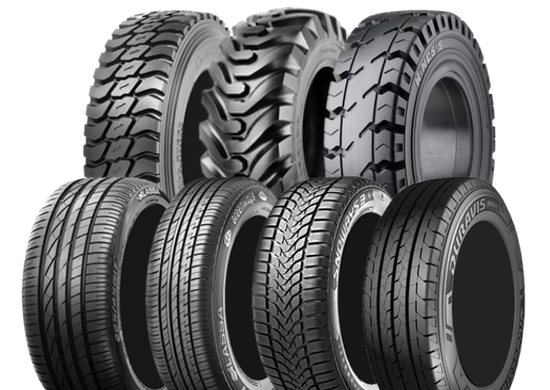 ---
TIRE GROUPS

Automobile

4x4/SUV

Van

Pickup

Trucks

Agricultural

Construction trucks

Forklift
All Brisa tires are manufactured under ISO-9001 and QS 9000 Quality Assurance Systems. Tires that fully meet the requirements of the international TRA and ETRTO standards and the DOT, ECE-R30 / ECE-R54 regulations bear the official mark of the European standards (E-mark).

Brisa has a wide range of products manufactured under the Lassa and Bridgestone brands following with the requirements of local and international markets.


TIRE TYPES
General Use Tires
Winter Tires
Comfort Tires
Sport Tires
4x4 / SUV Tires
Light Commercial Vehicle / Van Tires
Steel and Full Steel Radial Minibus / Light Truck Tires
Diagonal Minibus / Light Truck Tires
Steel Radial Bus / Truck Tires
Diagonal Bus / Truck Tires
Tractor front and rear Tires
Off-Road Service Tires
Forklift Tires
Construction Machinery Tires