Tire Group
There are five brands under Rota Tire.

Lassa, which has marketing and sales activities in more than 50 countries around the world besides the market leader in Turkey.

Bridgestone, which has revolutionized many fields of tire production with its high technology and offers numerous innovations to this market.

Vehicle owners' choice in economic segment - Dayton which has been produced within Bridgestone since 1998.

Kinesis forklift solid tires developed with long-term experience and performance tests.

Firestone tires providing high performance for heavy farm vehicles with advanced deflection design.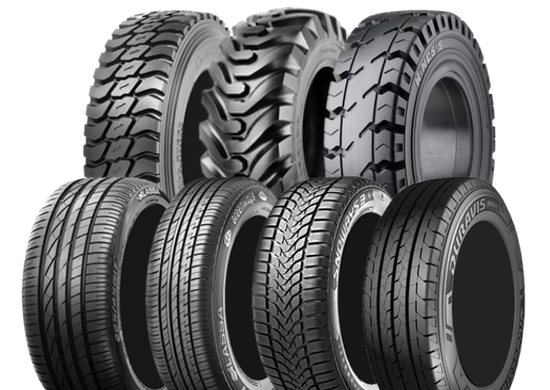 ---
TIRE GROUPS

Automobile

4x4/SUV

Van

Pickup

Trucks

Agricultural

Construction trucks

Forklift
All Brisa tires are manufactured under ISO-9001 and QS 9000 Quality Assurance Systems. Tires that fully meet the requirements of the international TRA and ETRTO standards and the DOT, ECE-R30 / ECE-R54 regulations bear the official mark of the European standards (E-mark).

Brisa has a wide range of products manufactured under the Lassa and Bridgestone brands following with the requirements of local and international markets.


TIRE TYPES
General Use Tires
Winter Tires
Comfort Tires
Sport Tires
4x4 / SUV Tires
Light Commercial Vehicle / Van Tires
Steel and Full Steel Radial Minibus / Light Truck Tires
Diagonal Minibus / Light Truck Tires
Steel Radial Bus / Truck Tires
Diagonal Bus / Truck Tires
Tractor front and rear Tires
Off-Road Service Tires
Forklift Tires
Construction Machinery Tires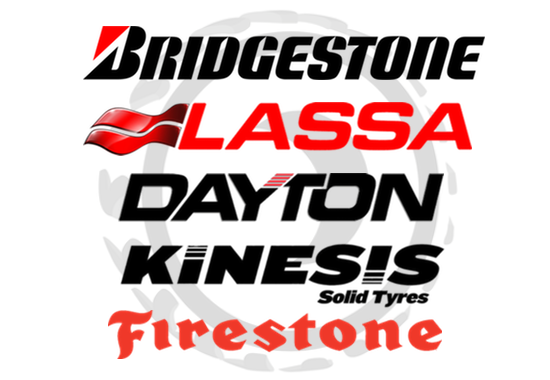 ---
Bandag
While retreated tires reduce tire costs for fleets, it is a reliable solution that enables us to use natural resources more sparingly. One of every three truck tires used in Europe today is a coated tire.
Bandag has perfected its retreated tire business.
Thanks to the continuous technological development Bandag; has reached the point where it can offer the best product in terms of performance, reliability and safety. Bandag has become the most preferred retreated tire solution worldwide, covering more than 10,000,000 tires annually in 95 different countries worldwide.

If you want to know why Bandag is the "Smart Choice" for tens of thousands of fleets operating worldwide, you can contact us.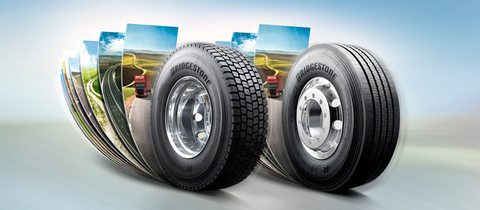 ---
Why Bandag?
Retreated tires produce reliable and performance results as opposed to what is commonly known.

Bandag, economic choice.
Bandag retreated tires achieve mileage performance of first-class new tires and often go beyond that. It is an effective way to reduce your total tire cost because it offers a substantially lower cost as opposed to the new tires of similar performance.

Bandag, reliable choice.
The retreading is subject to the same quality standards (ECE 109) as new tires. Do you have doubts about the reliability of retreading? In that case, think about air travel because almost all major airlines use retreated tires on their aircraft.

Bandag, natural choice.
The resources required to produce a Bandag retreated tires are only a small part of what is required for a new tire. Besides, the number of tires to be discarded is significantly reduced by retreading as many carcasses as possible.
---
Tire Specialist
We guide you in the best way to evaluate your carcasses in the most appropriately.
Determination of carcasses that can be coated,
Obtaining the maximum value from your tires,
Reducing tire cost,
Contact us to correct the tire maintenance processes in your fleet.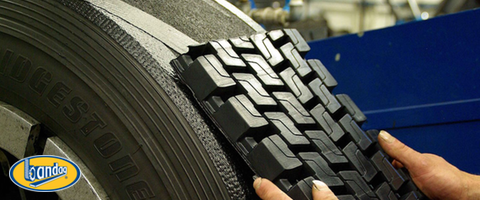 ---
RK-PowerFull Batteries
RK-PowerFull Battery is designed and manufactured in Turkey for hard conditions of use. It provides high performance and long life with its advanced calcium technology.
RK-PowerFull batteries are always a reliable and robust partner for vehicles with low electrical consumption and offer performance values above the general standards.

** If you are not sure which battery is suitable for your vehicle, you can get support from us

---
PRODUCT TYPES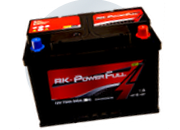 PASSENGER AND LIGHT COMMERCIAL VEHICLE BATTERIES
RK-PowerFull passenger and commercial Batteries are the most suitable solution for passenger vehicles with high technology and charging system commercial vehicles, off-road vehicles, 4x4 vehicles and light commercial vehicles.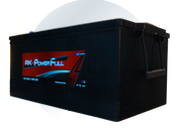 HEAVY DUTY BATTERIES
The RK-PowerFull Battery heavy-duty truck series is specially designed for harsh operating conditions. Our batteries of various sizes and features have extensive usage areas such as heavy vehicles, tow trucks, trucks, construction machines, buses, ambulances and fire trucks.
---
Banner Batteries
The Banner is an internationally renowned Austrian company that manufactures products for batteries and battery accessories to the highest quality standards. The reason why customers from all over the world chose Banner as a partner is the innovation power, customer intimacy and quality of communication offered by a family business.

Banner has an international reputation as an experienced manufacturer of electrical distribution and generator systems with the quality of choice as original equipment in many segments such as all vehicle groups, marine, forklift or lifting platforms. Although it has received many awards in this field, you can be sure that it is striving to improve consistently with an absolute customer focus.

** If you are not sure which battery is suitable for your vehicle, you can get support from us
---
PRODUCT TYPES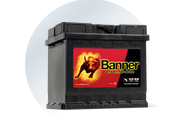 STARTING BULL
In addition to the existing calcium technology to back up a maintenance-free feature, the new Starting Bull once again provides improved protection against infiltration. At present, the most demanded 12 types between 40 and 95 Ah are offered to customers with a reliable 4-chamber leak-proofing device, which is also appreciated for its central gas removal and integrated backfire protection.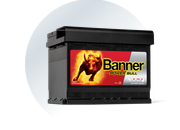 POWER BULL
Pure calcium technology for more starter power, Double Top leak protection and improved backfire safety have satisfied the customer at the highest level for years. Currently, Banner supplies this technology to brands such as BMW, Skoda and VW as original equipment.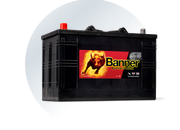 BUFFALO BULL
The starter battery is suitable for all vehicles (trucks, buses, agricultural and construction machinery, runway equipment). These batteries serve to start the engine and supply the machine network with electricity (especially Buffalo Bull SHD).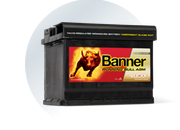 RUNNING BULL
Our best batteries for vehicles with modern start / stop applications. Running Bull EFB, Running Bull Back Up and Running Bull AGM: Banner fully meets the energy supply needs of start / stop vehicles with its specialized Running Bull series. Running Bull's high cycle durability is a vehicle battery that can easily handle heavy loads caused by the numerous start-ups of Micro-Hybrid vehicles.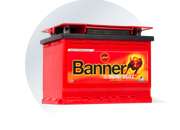 UNI BULL
Space-free Uni Bull fits just over five models with over 900 motor vehicles and thus saves space and money on behalf of the seller. This battery can be used worldwide thanks to the round and Ford-pole connection and the variable bottom bar with an additional adapter. Besides, comfortable carrying handles serve as pole covers. Thanks to modern pure-calcium technology, it now has 30% more performance and a Gore membrane as patented protection against leakage.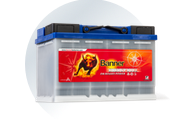 ENERGY BULL
With Energy Bull, Banner offers a special accumulator for your hobbies and leisure. Energy Bull's features reinforce this product and make it an ideal energy tank for a wide range of other applications, from camps/caravans, boats and signal systems to electric motor drive accumulators.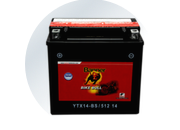 BIKE BULL
Bike Bull is the first choice wherever pure power is sought in motorcycles. This power pack from Banner offers everything you need for driving fun, especially for motorcycle riders.