Bandag
While retreated tires reduce tire costs for fleets, it is a reliable solution that enables us to use natural resources more sparingly. One of every three truck tires used in Europe today is a coated tire.
Bandag has perfected its retreated tire business.
Thanks to the continuous technological development Bandag; has reached the point where it can offer the best product in terms of performance, reliability and safety. Bandag has become the most preferred retreated tire solution worldwide, covering more than 10,000,000 tires annually in 95 different countries worldwide.

If you want to know why Bandag is the "Smart Choice" for tens of thousands of fleets operating worldwide, you can contact us.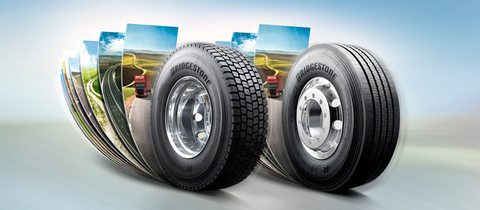 ---
Why Bandag?
Retreated tires produce reliable and performance results as opposed to what is commonly known.

Bandag, economic choice.
Bandag retreated tires achieve mileage performance of first-class new tires and often go beyond that. It is an effective way to reduce your total tire cost because it offers a substantially lower cost as opposed to the new tires of similar performance.

Bandag, reliable choice.
The retreading is subject to the same quality standards (ECE 109) as new tires. Do you have doubts about the reliability of retreading? In that case, think about air travel because almost all major airlines use retreated tires on their aircraft.

Bandag, natural choice.
The resources required to produce a Bandag retreated tires are only a small part of what is required for a new tire. Besides, the number of tires to be discarded is significantly reduced by retreading as many carcasses as possible.
---
Tire Specialist
We guide you in the best way to evaluate your carcasses in the most appropriately.
Determination of carcasses that can be coated,
Obtaining the maximum value from your tires,
Reducing tire cost,
Contact us to correct the tire maintenance processes in your fleet.